LIKE WEBLYF.COM ON FACEBOOK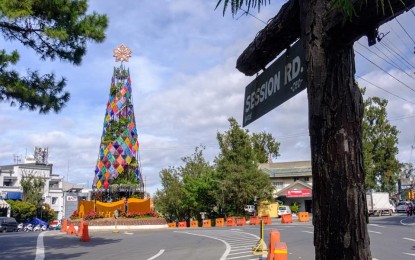 Session Road, Baguio City (Photo courtesy of Baguio City-PIO Facebook)
MANILA – The Philippine Atmospheric, Geophysical and Astronomical Services Administration (PAGASA) recorded on Sunday the coldest temperatures so far in Baguio City and National Capital Region (NCR) this year.
Baguio City's air temperature dropped to 11.4 Celsius at 4:50 a.m. while PAGASA's Science Garden monitoring station in Quezon City recorded 20.4 Celsius at around 6:15 a.m.
The state weather bureau said the cold air temperatures are due to northeast monsoon (amihan) season and may last until February next year.
The other eight stations that recorded other low air temperatures on Sunday morning include:
• Basco, Batanes 17.0℃ at 8 a.m.
• Tanay, Rizal 17.8℃ at 6 a.m.
• Casiguran, Aurora 18.8°C at 7:55 a.m.
• Tuguegarao City, Cagayan 19.0°C at 4 a.m.
• Abucay, Bataan 19.1°C at 5 a.m.
• San Jose, Occidental Mindoro 19.6°C at 5 a.m.
• Malaybalay, Bukidnon 20.0°C at 6:15 a.m.
• Baler, Aurora 20.6°C at 5:30 a.m.
The lowest temperature ever recorded in Baguio City was 6.3 Celsius on Jan. 18, 1961.
Metro Manila's coldest was 15.1 Celsius on Feb. 4, 1987 and Dec. 30, 1988. (PNA)