LIKE WEBLYF.COM ON FACEBOOK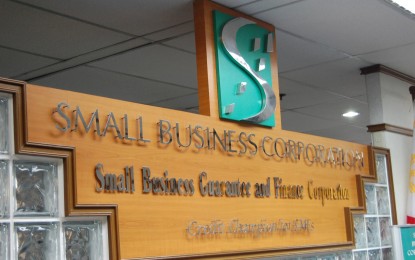 Small Business Corporation (Facebook photo)
CEBU CITY – Small Business Corporation (SBCorp), the financing arm of the Department of Trade and Industy (DTI), has expanded its Sustaining Trade and Access to Primary Food and Link to Enterprises (STAPLES) program.
Under STAPLES, micro, small and medium enterprises (MSMEs) of fast moving consumer goods (FMCG) companies can have access to collateral and interest-free loans from SBCorp for their working capital requirements.
SBCorp, led by executive vice president and chief operating officer, Santiago Lim, recently signed a memorandum of agreement with officials of partner firm Alaska Milk Corp.
"This partnership with SBCorp could not have come at a better time and we are very positive that it will impact the MSME players in the food supply chain affected by the pandemic," DTI Undersecretary for regional operations and acting chair of SBCorp, Blesila Lantayona, said in a statement on Monday.
STAPLES aims to prevent closure of business operations of MSME retail outlets, especially small community retailers (sari-sari stores), and enable target MSME stores to retain or rehire their employees.
"We envision our MSMEs to become an even stronger force as the economy recovers from the slowdown in the past months, by way of increased access to retrofitted financing that is meant to give them the needed boost to buy more business inventories and to reabsorb their personnel," SBCorp chief executive officer and president, Ma. Luna Cacanando, said.
In October, another FMCG company, Monde Nissin, signed up as a partner of STAPLES. (PNA)