LIKE WEBLYF.COM ON FACEBOOK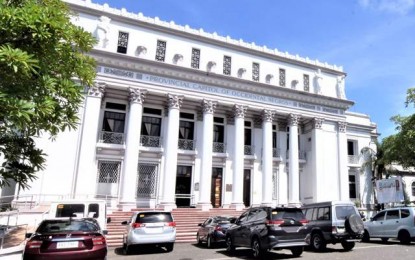 The facade of the Negros Occidental Provincial Capitol building in Bacolod City. (PNA-Bacolod file photo)
BACOLOD CITY – Local government officials in Negros Occidental are mourning the death of former provincial board member David Lacson after a battle with coronavirus disease 2019 (Covid-19).
Governor Eugenio Jose Lacson, in a statement Monday, said the sudden demise of Lacson last week came as a shock to everyone.
"Just when the numbers of Covid-19 cases are decreasing, we hear this sad news. This again is a reminder to everyone to remain vigilant in protecting ourselves against Covid-19," he added.
Lacson, 46, served as a board member of the Third District from 2016 to 2019.
Before that, he was the mayor of E.B. Magalona town for three terms between 2007 and 2016.
He tried to regain the mayoralty post in the May 2019 elections but lost to incumbent mayor Marvin Malacon.
"David was a good public servant and was loved by many. His brand of generosity will be missed," the governor said.
Negros Occidental has only 392 remaining active cases of Covid-19 as of Sunday, way lower than the more than 2,000 cases at end of November.
A cumulative report of the Provincial Incident Management Team showed that from March 27, 2020 to Dec. 5, 2021, Negros Occidental has logged 34,724 confirmed cases, including 32,625 recoveries and 1,707 deaths. (PNA)